"At school, my art was described as bold. I think that is the underlying influence of my photography now. Whilst subtleties have developed along the way, and time smoothes and polishes the raw, I do endeavour to portray clarity in the images I produce".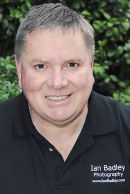 CHECK OPUT THE NEW WEBSITE HERE: www.IanBadley.co.uk
Ian Badley has been a professional photographer for over 15 years, following many decades experience as an amateur. Having started photographing motorsport, he now specializing in landscape, seascape and sailing photography, particularly of classic yachts.
"I try to capture light, and its ever changing effect on the physical world in which we live. Without light there is no colour and we are unable to see. The varying luminescence of light and its temperature alters those colours, from cold blues through warm reds to monochrome at low light levels. I use these physical changes that occur throughout the day, night and seasons, to work towards achieving the aims I set myself."
Born in 1957 Ian now lives with my wife Julia in of the New Forest, Hampshire and have two, thirty plus year old daughters who keep leaving home for work and travel – and then return!
Back in the early 2000's Ian made the decision to try his hand professionally following many requests for his photographs and subsequent print sales. He decided to give himself a year to see how it went – and is still doing so!
Ian started travelling the world photographing travel and landscape themes for press and photographic libraries including Getty Images and Britain on View, amongst others. Through the United Kingdom, Europe, North America, North Africa, and Australia, pictures have been captured and sold to travel companies, newspapers, books, calendars, magazines and brochures.
In 2006 Ian ran his first Photographic Workshop in the New Forest followed by workshops other parts of England; Brittany and Provence in France; Tuscany and Venice in Italy; plus his favoured Scotland and the Hebrides. In addition, Ian takes guests out on private 'One to One' sessions and runs workshops designed for beginners and improvers in the New Forest and surrounding areas called PhotoTreks.
Ian has written tuition articles for photography magazines such as Outdoor Photography, Digital Photographer and ePhotoZine, and produced two Distance Learning photography courses: Elements of Photography and Practical Photography.
Having sailed as a hobby since his teens, Ian continued sailing into adulthood and evolved into being a qualified Coastal Skipper possessing Yachtmaster theory qualifications as well. Combining the art and knowledge of sailing with his use of light in photography, Ian has developed his sailing photography working for world renowned Yachting magazines such as Yachting World providing pictures from the Caribbean and the Mediterranean plus the local Solent yachting area. His sailing pictures are much in demand for business and home, such that he has built a separate specialist website, www.PhotoSailing.co.uk
Ian's images and pictures have sold (thankfully-IB) around the world for travel guides, books, calendars, etc. and have been frequently used editorially on BBC news items, national newspapers and numerous magazines, both retail and business; plus commercial work for business and offices including three installations in an international airport over 20 feet wide!
Some of my pictures are also sold under licence and produced as framed and canvas pictures for stores such as John Lewis Partnership and many independent galleries in the UK and Ireland.
In 2009 Ian published his first book, Portrait of the Isle of Wight, which provides a pictorial overview of the beautiful south coast island, followed by an e-book of a moody Venice. Commissions are also undertaken for sailing and travel magazines, books and commercial clients including Time Out in London.
His cameras change according to the requirements. Currently he uses Lee filters with Gitzo tripods and of course the excellent Lowepro camera bags and rucksacks. Cameras are very high resolution (35mp) Nikon 810 and Sony A7r.
Thank you for your interest.
Ian Badley
Ian Badley
PhotoSailing and Ian Badley Photography, operate as a trading name of
IBR Business Solutions Ltd, a Company No. 03842819 Registered in England in 1999
Lymington SO41 6DU