On deck with OnDeck
23/08/2010
On Saturday, I spent the day with OnDeck sailing of Gosport. They run Atlantic Adventures amongst other sailing activities and the day was an opportunity for interested parties to sail on one of the 65 ft Farr yachts used on the Atlantic crossings, as a taster day of the experience.
With winds varying up to 30+ knots - a good blow - an exhilerating sail was enjoyed out in the Solent. These powerful yachts, heeled over and crashing through the typical Solent chop, provided me the opportunity to take the helm for an all too short time. As with most yachts, they do 'shrink' when aboard but you are left in no doubt that these are purposeful machines. Much of the sail was spent above 9 knots and in the force 7 gusts, everything loaded up to become much bigger and heavier to handle than you expect, but as such, extremely capable.
I managed to crack off a few frames into the bargain, although the strong winds resulting from the associated weather front, provided overcast, drizzley, conditions but hopefully you get the idea.
>
Thanks again to OnDeck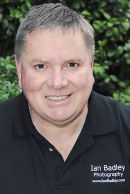 Ian
More sailing images can be seen
here