Ian Badley's Photographic Workshops Info
Do you have a passion for photography? I do.
Do you want to improve your photography through practical instruction, in locations to please the eye; where no question is silly and the objective is for you to learn and genuinely improve your photographic skills? Then whether film or digital, come and join me on one of my many workshops
Ian Badley Photography Workshops are designed for all levels of photography skill. Whether you are a beginner, intermediate or more advanced, you are more than welcome.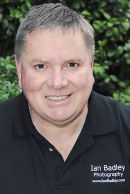 I am a professional photographer and have been running workshops since 2006 on my own behalf and also for other organisations such as the National Trust, Exbury Gardens, Team building for International Companies and presigious five star hotels.
For beginners and improvers
there are PhotoTreks, normally run in and around the New Forest or Hampshire and Dorset coast. Follow the link to the
PhotoTrek Information page
for more information and dates.
The Workshops
Once you have a have a working knowledge of your camera, including how to adjust the aperture, exposure compensation, autofocus points, manual focus and white balance, all things covered on the PhotoTreks, then you can really gain from the
location based workshops. These predominantly cover landscape and coastal photography together with natural forms. You will learn a lot about the field craft of photography, what to look for before you go and when you are at the locations and how to assess the scene. There is always loads on composition, practical advice of setting up and we explore how to take the shot to produce the image you want. I'll usually throw in a few exercises to make you think outside the box, all designed to give you the ability to make the most out of your photography.
For those new to digital, maybe converting from film for the first time, then I will help you learn the important elements of the transition, the differences, and how to maximise the features available to take better pictures.
My objective for you is that you learn new skills or hone existing ones so that your photography improves. I don't just take you to a location and leave you to your own devices! Other than setting up shots to illustrate a composition or point, I don't take my own images believing that you want me to teach you, not watch me.
There is the opportunity to 'Join Me'. This will be shown as such. On these occasions I will be taking my own shots, but I talk through why, when and how I go about the shots I am trying to get and these clearly state that they are not 'workshops' per se. Read about Join Me events here:key [68362] doesn't exist
JOIN ME
(The answer to the question on the workshop decider is 1/30th Second.)
Group Sizes
All group sizes for Workshops and PhotoTreks that I run are small, with no more than one tutor to five clients ensuring an excellent tutor/student ratio. PhotoTreks run for other organisations may be slightly larger as we don't control these bookings.
Locations
Locations and topics covered include:
Dorset and the Isle of Purbeck with iconic Portland Bill, Kimmeridge and Durdle Door, a beautiful bluebell wood in spring and heather in summer on Arne.
Hampshire, including the coastal fishing village of Keyhaven and the quaint river valley's of the Itchen and Meon .
The Isle of Wight for and its stunning coastline, sailing and one of
the
calendar events, Cowes Week.
The quintessential New Forest National Park throughout the year for stunning heather; renowned autumn colours; winter scenes and ponies of course.
Cornwall, based in Marazion for iconic St Michaels Mount, the Lizard and Lands End peninsulas.
Cumbria and the magnificent Lake District.
The photographers dream of Tuscany
and the Photographer's paradise venue of Venice.
In France we cover the memorizing lavender field in Provence.
Small but beautiful Jersey
Glen Coe region of Scotland
Isle of Skye
Venice
Workshop Notes on Equipment
For PhotoTreks, any camera that you are familiar with – whether a compact, bridge, CSC, Micro four thirds or DSLR, it doesn't matter as the tuition covers the fundamentals of photography.
For workshops, to gain the most of the course, your camera should have the capability to alter aperture and speed either using the A, Av or manual modes. A tripod is essential for low light image covering all shutter speeds and talking of low light,
a torch is very useful. This together with your usual photographic camera and equipment should be about it. If you have them, graduated filters, both neutral density and plain, polarising filter and a remote shutter release, whilst not essential, are useful when you are ready for them.
Clothing wise, good waterproof walking boots are necessary together with full wet weather clothing – even in Tuscany! Water, insect repellent, a hat and sun cream will help you keep sane. As we will not be walking solely on tracks a reasonable level of fitness is also required, especially for West Hill, Corfe which is steep and sometimes slippery, the Lake District and Scotland.
Transport
For the majority of my day workshops, (New Forest, Isle of Wight, Dorset) easy links by rail and road are available.
By Road M3, M27, A35 and A34 link into the area
By Rail, Brockenhurst is a main line station and also a main stopping station.
When going to Dorset, there is usually a pick up point at Ringwood on the A31, or a meeting point in Dorset.
A lot of my guests travel down by train and stay in a B&B in Brockenhurst. I will then pick them up on my way to the start of the workshop.
For trips further afield, Cornwall or Lake District for example, if possible, pick ups can be arranged en route, i.e. Brockenhurst or Winchester railway stations or any motorway service station along the way. There is no extra charge for this, so this can save you the not inconsiderable expense of travelling to the workshop!
If you have any questions or queries, then please do ask.
If you would like to be kept updated of new events as they are announced, please E Mail : me here
If you would like to read the four page article published in Digital Photographer magazine about a Reader Workshop I conducted for them, please E Mail
me here
and I will send you the PDF copy.
Don't forget to read the Guest Comments from the link on the workshops page.
I shall look forward to meeting up with you.
>